Details

Hits: 1251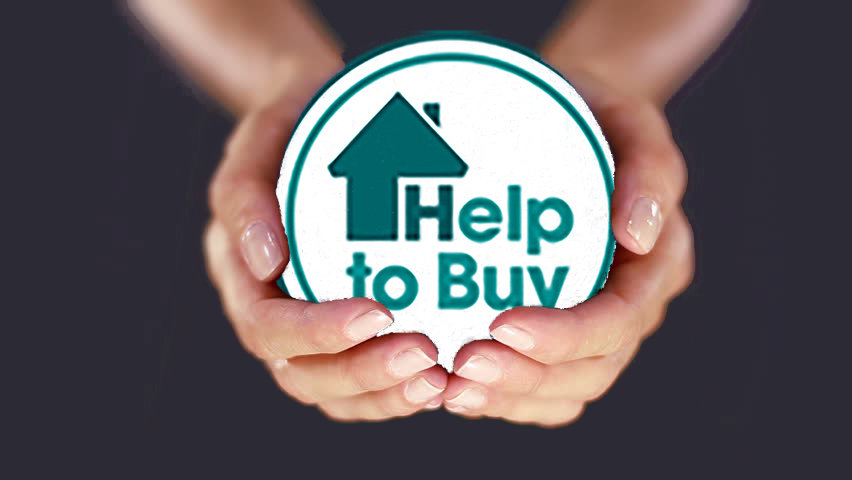 It was back in 2013 that the coalition government launched the Help to Buy scheme in a bid to help more first-time buyers get on the property ladder. Although there are restrictions on who can apply for the schemes, there should be a scheme that can help.
Here, we will take you through the different options currently available to first-time buyers, helping you to clue yourself up on which will be the best option to help you get on the property ladder.
Help to Buy ISA
We are starting with the Help to Buy ISA primarily because if you're looking to open one, you need to act fast. The scheme ends on 30 November 2019, meaning you don't have much time remaining if you'd like to open one and receive the benefit.
The scheme was introduced to help people who were struggling to get a deposit together. The government will top up the savings in the ISA by 25%. In order to qualify for this scheme, you need to be a first-time buyer over the age of 16 and who is looking to buy a home worth up to £250,000 (or if you're looking London, up to £450,000). The Help to Buy ISA can be used with any mortgage, not just the Help to Buy mortgages.
However, there are limitations. For example, you can't use a Help to Buy ISA if you are planning on renting out the property, or if it's an overseas property. You are only allowed one Help to Buy ISA and, in most cases, you can't open a Help to Buy ISA if you already have a normal cash ISA.
Although, if you are buying a property with a partner who is also a first-time buyer, they can apply for a separate Help to Buy ISA, meaning between you, you could receive a £6,000 bonus. In order to claim the money from the government,
The maximum you can save with this ISA is £12,000, meaning that the government will top it up by £3,000 to give you £15,000 towards a deposit for a property. You can also only deposit a maximum of £1,200 to open the account and can add in a maximum of £200 per month. This prevents people from opening a Help to Buy ISA account, putting in £12,000 and walking away with £15,000 straight away.
It is a great way to top up your deposit so if it's something that would help you out, don't forget to set one up before 30 November 2019. You will be able to continue saving with the account until November 2029.
Help to Buy: Equity Loan
Arguably the most well-known of the Help to Buy schemes, the Help to Buy Equity Loan sees the government provide a loan to the buyer of up to 20% of the property's value. The property must be a new build and the price cannot exceed £600,000. If you were to purchase a new build for £300,000, then the government would provide you with a £60,000 loan, while you would need to save up £15,000 for a deposit that in total would be 25% of the property's value. You will need a mortgage for the remaining 75% or in the case of our example, £225,000.
During the first five years of owning your new build, you won't be required to make any repayments towards the loan or the interest. However, after five years, you will be required to pay back interest on the loan. In year six, this interest is 1.75% of the loan when you took it out, and steadily increases year-on-year.
At any stage during your ownership of the new build, you will be able to pay off the loan via a method known as 'staircasing', unless you are able to pay it all off at once. Via the staircasing method, the homeowner can pay off a minimum of 10% of the property's value in order to reduce the Help to Buy loan, which would reduce the interest payments that occur in year six. You can make the payment at any stage during your ownership of the property. This buyer's guide provided by the government will help you understand it further.
If you're looking to buy a new build property in Greater London, then a loan of up to 40% of the property's value is available.
Shared Ownership
We know there are some people who think that with the Shared Ownership scheme, you get lumped in with some strangers and you each buy a proportion of the house. But let us put you at ease, that is not what this scheme does.
Shared Ownership will see you purchase between 25% and 75% of a property with either a mortgage or savings, and then you pay rent on the remaining share of the property. Some of the properties will be new builds, while others will be properties being re-sold by housing associations.
To qualify for this scheme, you must be a first-time buyer or someone who used to own a property but who cannot afford one now, as well as having a combined household income that is less than £80,000, or £90,000 for those in London, or you are currently renting a council or housing association property.
It's always best to do some further research on these schemes before deciding which one is the most suitable for your current situation. The Help to Buy website can assist you further. We also put you in touch with an appropriate adviser who can help via our services page.