Keep it all In House, we offer more!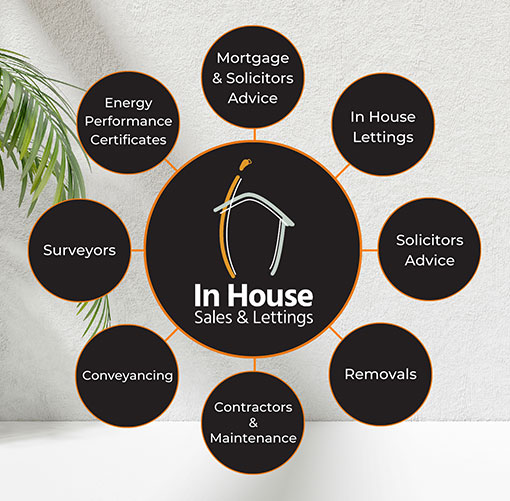 First and foremost we're known for selling and letting. But putting your home on the market is just the first step. We're here to help you throughout the whole journey – right up to moving in. We can offer help in any aspect of moving and letting, from conveyancing to cleaning.
We offer the following services to help your move go as smoothly as possible:
Mortgage advice
Commercial sales services
Surveyors
Commercial letting services
Conveyancing
Financial services
Solicitors advice
Removals
Energy performance certificates
Contractors and maintenance
If you'd like more information, or a quote, on any of these services, then give us a call or ask us next time you're in the office. You're not under any obligation and we don't do the 'hard sell'.
It makes sense to make life simple and literally 'keep it In House'.